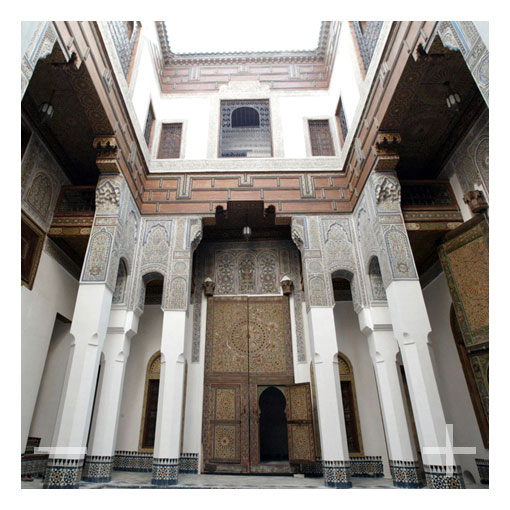 More than 600 years old, the building is a masterpiece of Moorish architecture.

Standing in the central courtyard open to the sky, you are surrounded by soaring columns, richly decorated with carved plasterwork.

The impressive four meter high doors on the surrounding salons are made of cedar, painted with intricate geometric designs. On the floor is a mix of traditional 'zellij' mosaic and marble.