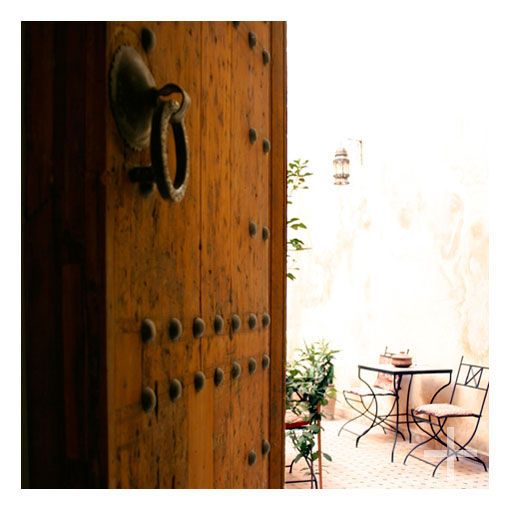 In the medieval world of the medina
---
you can follow the twists of Sbaa Louyate, 'street of the seven turns', to a hidden treasure.

Beyond high walls and a discrete doorway, you will be led through a glowing courtyard, into the ancient palace of Dar Seffarine.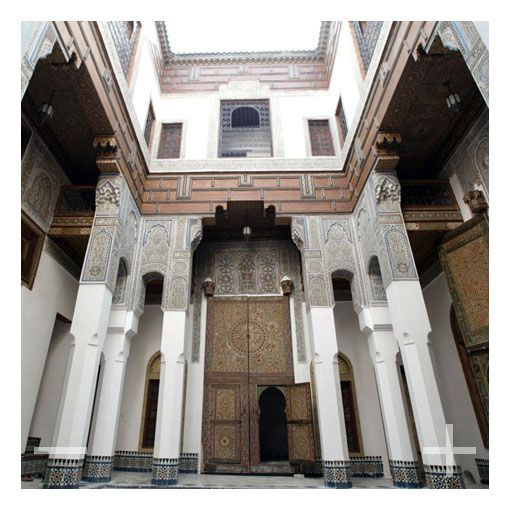 More than 600 years old, the building is a masterpiece of Moorish architecture.
---
Standing in the central courtyard open to the sky, you are surrounded by soaring columns, richly decorated with carved plasterwork.

The impressive four meter high doors on the surrounding salons are made of cedar, painted with intricate geometric designs. On the floor is a mix of traditional 'zellij' mosaic and marble.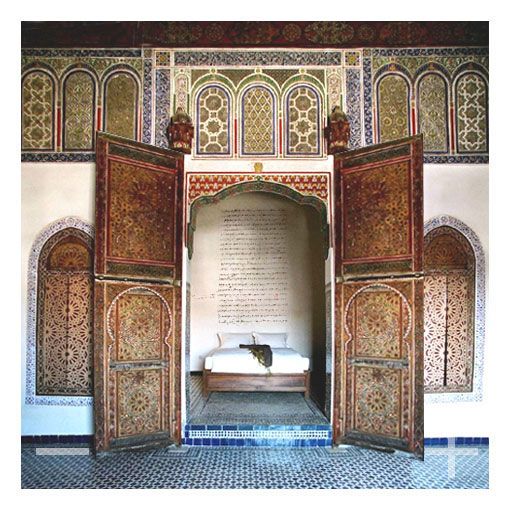 A mammoth project
---
The recent restoration of the palace was a mammoth project, taking 25 craftsmen over 2 years to bring it back to original magnificence, (plus a few modern comforts).

It is now one of the best examples of a traditional building in World Herritage listed in Fez.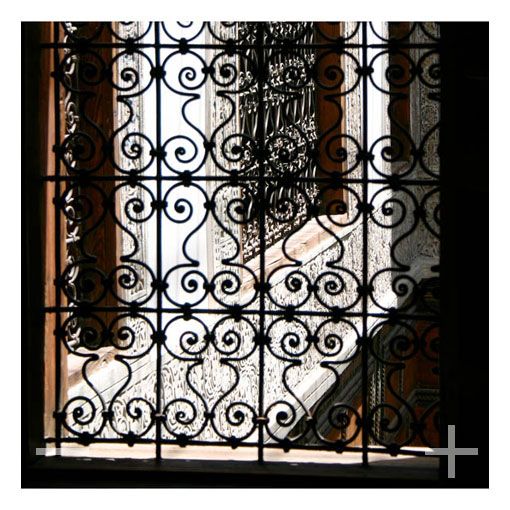 Peace and tranquility
---
The furnishings are simple and tasteful, allowing the grandeur of the architecture to be fully appreciated.

The atmosphere is one of peace and tranquility, with only the echoing and mysterious call to prayer penetrating the thick walls.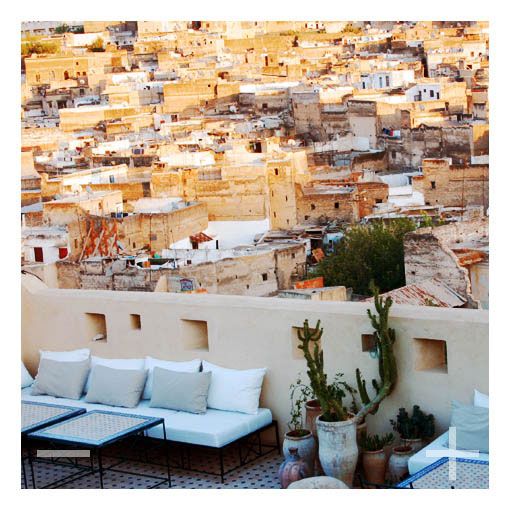 Freshness of the mornings
---
In the freshness of the mornings you can breakfast on the terrace -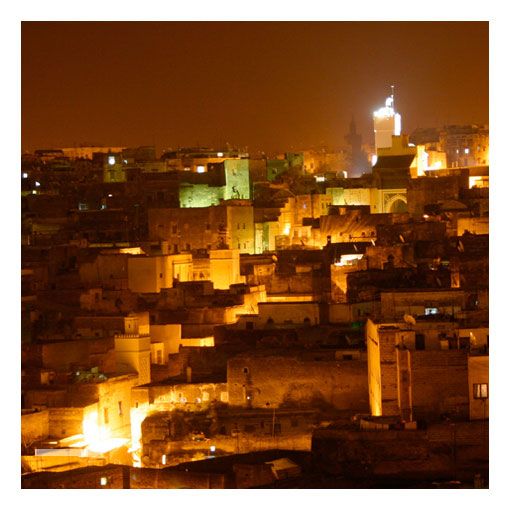 Breathtaking panorama
---
- and later, returning from your foray into the surrounding souks, sip a cool drink on the terrace with its breathtaking panorama of the ancient city.
Dar Seffarine
14 Derb Sbaa Louyate,
Seffarine
30020 FES MEDINA
MOROCCO