Location
---
Only 4 min walk from BAB RCIF.

You can reach Rcif either by bus or taxi.

Pass the gate and go straight ahead into the medina. Follow the street, walk up a few stairs to the bridge you will have to cross. Then turn right and continue along Seffarine.

At first you will notice the silver and copper merchants, before ending in Seffarine square with its copper-ware artists. To the left is the great Library of the Qarawiyine. Pass the library and the fountain, enter the gateway, keep straight and you will find Sbaa Louyate.

Dar Seffarine is the house nr. 14 in the street.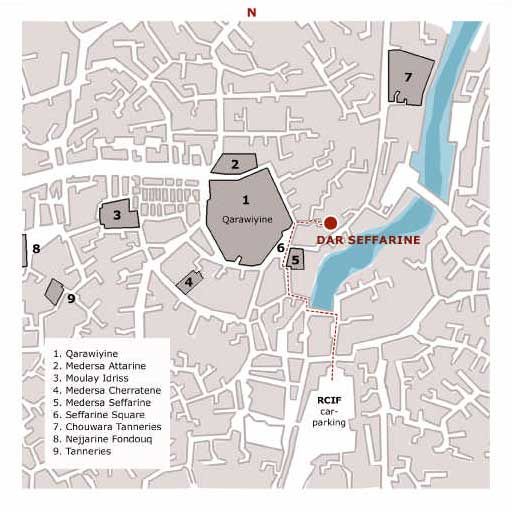 Dar Seffarine
14 Derb Sbaa Louyate,
Seffarine
30020 FES MEDINA
MOROCCO